Travelling between Britain and The Philippines is very easy, although at the moment there are no direct flights between the UK and The Philippines.

Travelling within Britain is very easy as is travelling around the Philippines, although The Philippines does have some very interesting and unique travel options.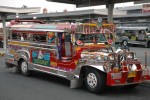 There are many airlines and flight operators offering flights between The Philippines and the UK. We will have specific travel pages for the Uk and for The Philippines. These are under construction at the moment.
Hotels in both the Philippines and the UK can be to a high standard. As ever you get what you pay for in both countries.
Intercontinental Hotels Group has a 60th Birthday Celebration offer on at the moment, saving at least 20%:
For other flights, hotels and tourist spots in the Philippines information, please see relevant pages