Peter Beckingham, UK Chair, Philippines British Business Council
Peter was delighted to be appointed Chair of the U.K. side of the Philippines British Business Council in the autumn of 2018, having been a member since he returned to the U.K. in 2016.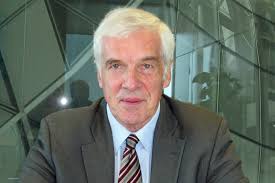 Since leaving the Diplomatic Service, where he held a number of senior appointments with a business focus ( Deputy High Commissioner India, Governor of the Turks and Caicos Islands and DG of Trade and Investment Sydney), Peter has become an adviser to The Sandals Group of Resorts, on whose behalf he has visited the Caribbean, and Good Relations India, a marketing and public relations company with offices across India. He is the London Representative of the British Chamber of Commerce in Manila, and has supported their chairman Chris Nelson at a number of U.K. events. Peter has also contributed articles to The Philippine Star. He is an occasional cruise lecturer for the Cunard and Olsen Lines on Asia, the South Pacific and Aspects of the British Empire.
Peter has maintained many business and personal links to the Philippines since he was British Ambassador there from 2005-9. During his posting he was responsible for commissioning and overseeing the construction of a new, purpose built British Embassy in Taguig, and for initiating U.K. support for the peace process in Mindanao. The UK National Security Adviser and former PM Tony Blair's chief of staff both visited the Philippines during Peter's tenure, when Peter also helped arrange a visit by Mr Blair.
Peter's wife Jill, a teacher of special needs, was an active supporter of a range of NGOs in Manila, including the Purple Community Fund's school and work in Tondo as well as a home for abused children. She hopes to join the Board of the Community Fund in the U.K shortly, and both she and Peter continue to visit the Philippines.
Peter can be contacted at peter@philippinebritish.com