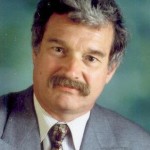 From 1971 to 2000 worked for Tate & Lyle Group in a range of transport, trading and market analysis roles prior to joining a small team seeking to identify and develop investment opportunities in the sugar industry in South East Asia.  A visit to Vietnam in 1992 identified one such opportunity and subsequently working as Project Manager this was progressed into a major investment in rural Northern Vietnam. This Joint Venture operation is now widely recognised as the most successful in the agricultural sector. Similar opportunities were developed in several parts of the Philippines. During this time work was also undertaken in China, India and Thailand and visits made to most countries in Region.  
Between 2000 and 2007 was Trade & Investment Advisor with the UK Government's Department of Trade and Industry for the Philippines and Vietnam, initially on a full-time seconded basis but for the last two years as a part-time independent consultant. The key roles throughout were to advise the Government on trade policies and provide assistance to companies regarding trade and investment opportunities, especially those seeking to develop a presence in Asian markets. During this time and based on the experience and understanding gained over almost 30 years, This entailed working with numerous UK companies in a wide range of sectors providing both detailed market guidance as well as input on broader issues such as business relationships and culture. 
Since 2005 have developed an independent consultancy service specializing in South East Asian markets, notably the Philippines and Vietnam, providing a range of business services including market awareness and business opportunities. This work is varied and ranges from providing "in-depth" country briefings to senior staff prior to them taking up appointments in the region, to advising and assisting companies when seeking to develop a presence in the markets. I also advise companies operating in the agricultural sector, frequently with links to the sugar industry in South East Asia.  
Since 2001 have been Co-Chairman of the Agribusiness sub-committee. 
Among outside interests, is a Non Executive Board member of Bird College.