ECONOMIC PERFORMANCE AND INDICATORS
Gross Domestic Product
• The Philippine economy remained one of the fastest growing in Asia, along with Vietnam and China. The PH Government is expecting a 6.5 percent GDP growth in 2018. The PH government will report on the 2018 GDP performance next week.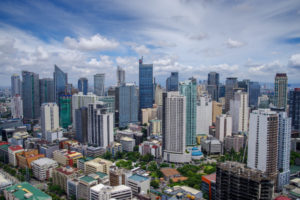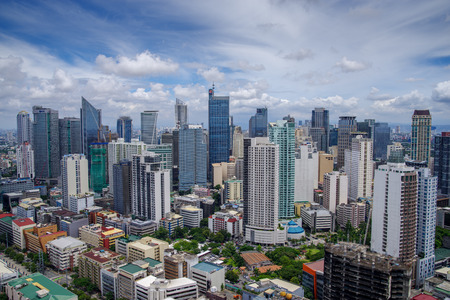 Inflation
• Inflation averaged 5.2 per cent last year, its quickest pace since the global financial crisis a decade ago.
Employment
• The annual employment rate in 2018 was estimated at 94.7 percent; annual unemployment rate was 5.3 percent.
• The total employed persons in the country in 2018 was approximately 41.2 million in 2018.
Budget (Revenues and Expenditure)
• In the first 11 months of 2018, the government's budget balance swayed to a US $9.1 billion deficit, 96 percent higher than US $4.6 billion shortfall registered in the comparable period in 2017.
Foreign Direct Investment / Portfolio Investment
• FDI net inflows for the first ten months of 2018 reached US$8.5 billion, an increase of 1.8 percent from the US$8.4 billion net inflows in the comparable period in 2017. The government has projected overall FDI to hit $10.4 billion for the entire 2018.
Remittances
• Personal remittances from OFWs in January – November 2018 reached US$29.1 billion, 2.9 percent higher than the level posted a year ago.
• The bulk of cash remittances for the first eleven months of 2018 came from the US, Saudi Arabia, United Arab Emirates, Singapore, Japan, United Kingdom, Qatar, Canada, Germany, and Hong Kong. Cash remittances from these countries accounted for almost 79 percent of total cash remittances.
• Cash remittances from the UK to the Philippines increased by 9.2 per cent at US$1.3 billion from US$1.2 billion for the same period in 2017. UK remains the top source of overseas Filipino remittances in Europe, representing 35.6 % of the total remittances from the region.
Tourists
• International tourist arrivals in the first three quarters of 2018 reached 5.8 million travellers. Of these, 1.2 million are from South Korea and almost a million from China. On a national basis, South Korea provides 20 per cent of the tourists coming to the country.
• Arrivals of UK visitors have reached 163,000 visitors within the first three quarters of 2018 – this represents a 9.73 per cent increase from the same period in 2017.
• The UK visitors from the Philippines means the UK still ranks as the top visitor market for the Philippines in Europe.