ECONOMIC PERFORMANCE AND INDICATORS
We are indebted to the Philippines Embassy in London for providing a summary of the latest economic and performance indicators for the Philippines.
Gross Domestic Product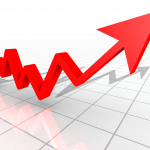 The Philippine economy grew by 6.8 percent in the last quarter of 2012, placing full year 2012 growth at 6.6 percent.    
Industry grew by an impressive 6.5 percent, more than twice the 2.3 growth exhibited in 2011.  Equally remarkable was the growth in the electricity, gas and water sector, growing by 5.1 percent. The service sector also defied expectations by growing 7.4 percent.  Trade grew by 7.5 percent in 2012, more than twice the growth in 2011.  Transport and communication accelerated to 9.1 percent compared with 4.3 the previous year.  Real estate likewise grew faster than expected at close to 8 percent. Even the agriculture sector defied expectations, growing by 2.7 percent.
On the demand side, household consumption remained as the largest contributor to growth in 2012, growing by 6.1 percent
The economy may grow up to 7 percent this quarter on manageable inflation, election spending, booming construction and possible uptick in exports, according to a study made by First Metro Investment Corporation (FMIC) and the University of Asia and the Pacific (UA&P)
For 2013, we expect the economy to grow 6 to 7 percent. For 2014, the growth is expected to accelerate to 6.5 to 7.5 percent
Trade / Exports / Imports
For full-year 2012, export earnings grew by 7.6 percent to US$52.0 billion from US$48.3 billion in 2011. 
Exports of goods recovered with a growth of 8.7 percent for the year from a contraction of 4.2 percent in 2011.  Exports of services grew by a remarkable 9.8 percent, more than twice the growth the previous year.
For full-year 2012, merchandise imports grew by 1.9 percent to US$61.7 billion from US$60.5 billion in 2011. Nevertheless, the trade-in-goods deficit narrowed to US$ 9.7 billion in 2012 from US$12.2 billion in 2011
          (in millions USD)
                     2012 (preliminary)                          2011
      Export        Import        BOT         Export      Import      BOT         
 Inflation / Interest Rates / Peso
Full year 2012 inflation averaged 3.2 percent, well within the government target of 3.0 to 5.0 percent for 2012, and slower than the 4.6 percent full year inflation average in 2011.
Year-to-date average inflation rate is 3.2 percent, well within the Government's inflation target range of 3-5 percent for 2013.
The policymaking Monetary Board on 14 March 2013 decided to maintain BSP's key rates at the record low 3.50 percent.   
The Peso emerged as Asia-Pacific's second best performing currency against the dollar in 2012, up 6.8% for the year.  Year-to-date, the Peso has strengthened by 0.83%.   
Budget Deficit
The budget deficit in 2012 reached P242.8 billion ($5.96 billion), equivalent to 2.3 percent of the country's gross domestic product, below the government's ceiling of P279.1 billion, and lower than the previous year's 2.6 percent.
The government sustained its double digit growth in revenues with total collections reaching P1.53 trillion or an increase of 12.9 percent compared with the previous year's P1.36 trillion.
Government expenditures hit 1.78 trillion pesos, a notable improvement from the nine percent disbursement shortfall in 2011.
The government wants to contain the deficit to no more than two percent of GDP beginning this year until the end of President Aquino's term in 2016
Foreign Direct Investment
Foreign direct investments (FDI) in 2012 rose to US$2 billion, higher by 9.8 percent than the previous year's (revised) level of US$1.9 billion.  Net FDI from the UK for 2012 came in at $US 39.41 million
Primary recipients of equity investments were the manufacturing, real estate, wholesale and retail trade, and financial and insurance sectors
Net Portfolio Investments / Stock Market
PSE was the Ninth Best Performer in the World in 2012 (+33%)
PSE broke all-time highs 38 times in 2012, 17 times so far in 2013 (+10.55% ytd)
On a cumulative basis, total registered investments in 2012 reached US$18.5 billion, the highest on record in the last ten (10) years.  The figure reflected a 12.0 percent growth over the US$16.5 billion level in 2011. 
The major sources of investment funds were the United Kingdom, the United States, Singapore, Hong Kong and Luxembourg.
Remittances
Overall in 2012: US$21,391,333,000 (+6.33%)
From the UK in 2012: 1,071,650,000 (+12.02%)
Gross International Reserves
GIR stood at US$83.8 billion as of end-February 2013, lower by US$1.5 billion than the end-January 2013 GIR of US$85.3 billion.  The decline in the reserves level was due mainly to payments for maturing foreign exchange obligations of the National Government and net foreign currency withdrawals by the Power Sector Assets and Liabilities Management Corporation (PSALM)
Reserves remain adequate to cover 12 months worth of imports of goods and payments of services and income.  It was also equivalent to 10.5 times the country's short-term external debt. 
Tourism
Visitor arrivals for 2012 totaled 4,272,811, an increase of 9.08% from 2011.
The Philippines had 113,282 arrivals from the UK in 2012, an increase of 8.44%.