Statistics from the Philippines Department of Tourism in London show a significant increase in Philippine tourism from the UK.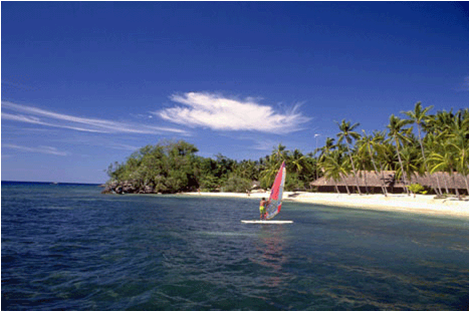 At the same time Philippine Airlines have announced the imminent increase in direct flights between London and Manila to seven days per week. Daily flights will be starting in the next few months.
Visitors Arrivals from the UK to the Philippines has risen by 14.8% from Jan – Oct 2015 over the same period the year before. This represents 123,414 visitors which represents only about 2.8% of all arrivals into the Philippines. A full analysis of Philippines Tourism Statistics and arrivals over this period can be seen at Philippine Tourism Statistics or at http://e-services.tourism.gov.ph:8080/didcs/Static%20Documents/October2015_Table2.pdf
The Philippines Department of Tourism (PODT) has increased it's activity to promote more tourism into the Philippines from the UK.
PDOT London has rolled out its new website (www.itsmorefuninthephilippines.co.uk) featuring inspiration ideas and content on the destination as well as package offers to the Philippines from UK tour operator partners.
The Philippines Department of Tourism (PDOT) London will be participating at the Destinations Show (4-7 Feb 2016) in Olympia, London and the London International Dive Show (11-14 Feb 2016) in the Excel exhibition centre. It will also be exhibiting at the Pacific Asia Travel Association (PATA) Exchange in March to meet with tour operators.
Philippines Department of Tourism London currently has a campaign on the Conde Nast Traveller magazine where subscribers and visitors to the site can win a luxury holiday to the Philippines.
http://www.cntraveller.com/promotions/philippinestourism
Philippines Department of Tourism London is also organising a number of press trips to the Philippines including Bloomberg and notable wildlife personalities, Nigel Marven and Kate Humble from the BBC.
Update September 2016:
·

            

Total earnings gained from tourism activities for the first half of 2016 amounted to an estimated Php 127.37 billion. This recorded a double-digit gain of 14.70% compared to Php 111.05 billion for the same period in 2015. The month of February recorded the biggest receipts of Php 27.49 billion, as well as, the highest growth of 42.09%.





 





·

         

For the first half of 2016, the country has welcomed a total of 2,978,438 visitors. This volume is 13.70% higher than the accumulated 2,619,625 arrivals in January to June 2015. Consistent growth is sustained all throughout the first six months with double-digit increases recorded from January to April.

  





 





·

         

There were 

86,873 

arrivals from the UK during the said period, representing 

14.27% 

growth

. The UK ranks as the 9

th

 top visitor market for the Philippines as of June 2016.