Lists of Government Business Opportunities August 2016 can be found here. We are indebted to the British Chamber of Commerce Philippines, based in Manila, for publishing this information in their recent newsletter.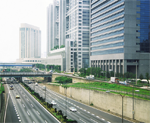 Under the new president of the Philippines, President Duterte, there is a continued need for the government to find new suppliers for their major infrastructure and other projects.
UK suppliers are well represented at the professional advisor level in major government projects in the Philippines, but are less well represented as major contractors or major parts of consortia. the Philippine Government is open to qualified suppliers from the UK and is constantly looking for novel and cost-effective solutions.
Here is a list of Government Departments and Agencies with links to their list of current requirements.
Upcoming Philippine Trade Events and Exhibitions are:
13-15 Sep: UK Transport Solutions Mission and ADB Forum, contact joyce.tolentino@fco.gov.uk or rachel.gancia@fco.gov.uk
.