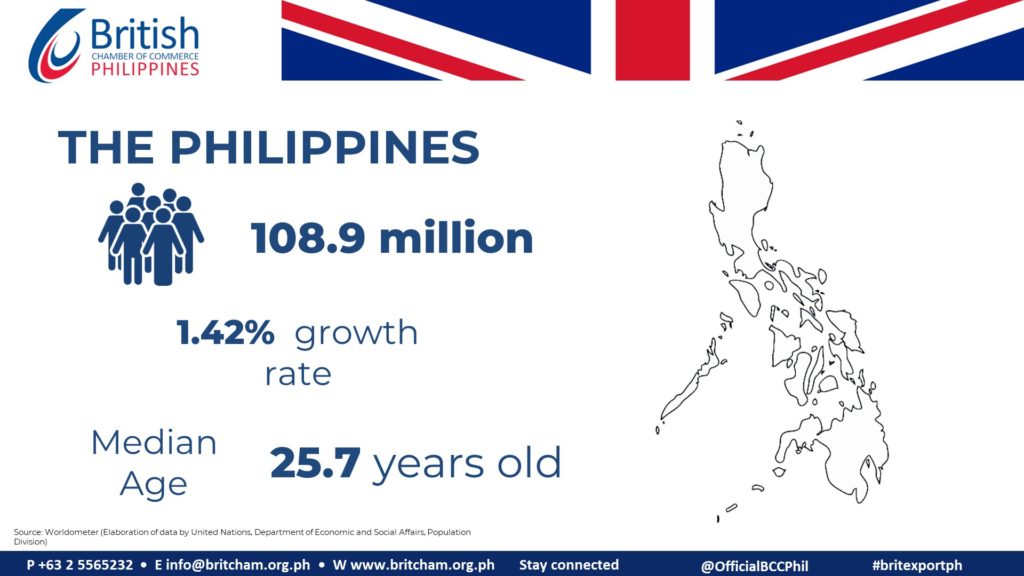 The Philippines' GDP posted a year-on-year growth of 6.4 per cent in the fourth quarter of last year, resulting in 5.9 per cent full-year growth for 2019. The main drivers for growth in the fourth quarter were the trade and repair of motor vehicles, motorcycles, and personal and household goods as well as manufacturing and construction. Among the major economic sectors, services posted the fastest growth at 7.9 per cent.
With the country's projected population reaching 108.7 million in the fourth quarter of 2019, per capita GDP grew by 4.8 per cent.
The compounded annual growth rate (CAGR) of the PH merchandise for the total trade to the UK from 2017 to 2019 is at 4.8 per cent. PH exports to the UK increased by 2.43 per cent from 2017 to 2018, due to the increase in the shipment of (1) tunas, skipjack and bonito, (2) other pulps of fibres, and (3) other electrical apparatus. Similarly, PH imports from the UK rose by 31.35 per cent due mainly to the increase in the importation of (1) parts of aeroplanes or helicopters, (2) transistors, and (3) spark-ignition reciprocating or rotary internal combustion piston engines for aircraft.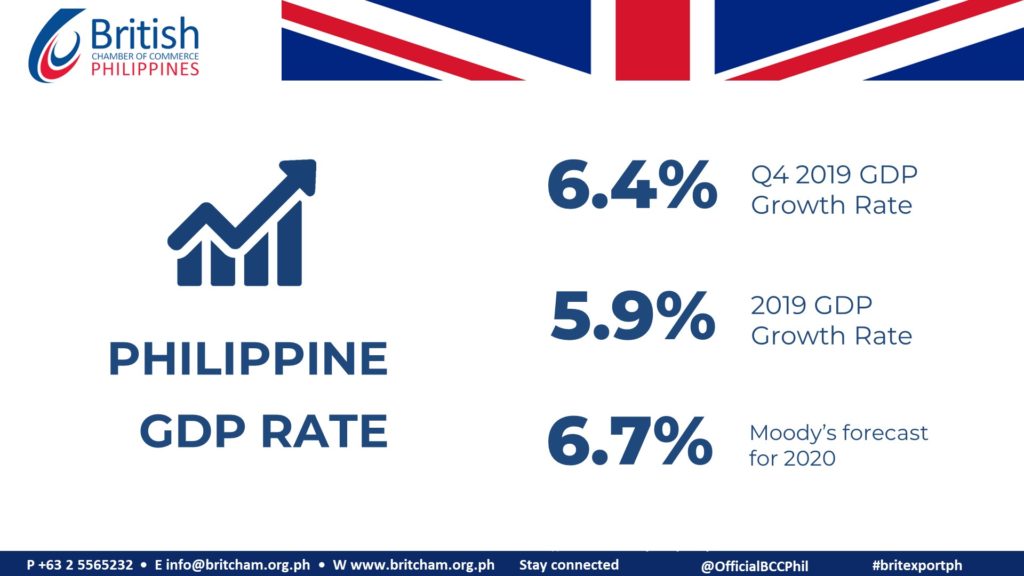 In 2018, the UK was the Philippines' 22nd trading partner (out of 222), 18th export market (out of 213) and 22nd import source (out of 198).
Tourist arrivals from January to November 2019 totalled 7.48 million with a growth rate of 15.58 per cent. The UK remains the largest source of tourists from Europe and the 8th largest market globally with 187,164 visitors arriving from Britain last year.
The World Bank released its "Doing Business 2020" report, wherein the Philippines made a significant improvement from rank 124 out of 190 economies, to rank 95 with a score of 62.8 in this year's report. This was the most significant improvement among ASEAN countries.
The report highlights the following reforms undertaken by the Philippines that has made it easier to do business in the country, including:
The Philippines made starting a business easier by abolishing the minimum capital requirement for domestic companies;
The Philippines made dealing with construction permits easier by improving coordination and streamlining the process for obtaining an occupancy certificate; and
The Philippines strengthened minority investor protections by requiring greater disclosure of transactions with interested parties and enhancing director liability for transactions with interested parties.
The Philippines Inflation Rates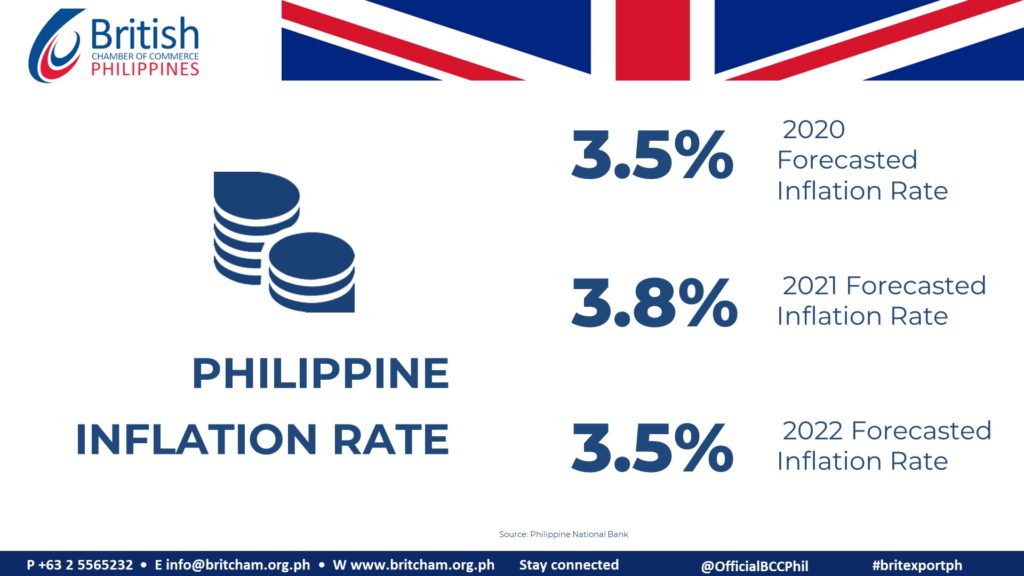 Opportunities in The Philippines for UK Companies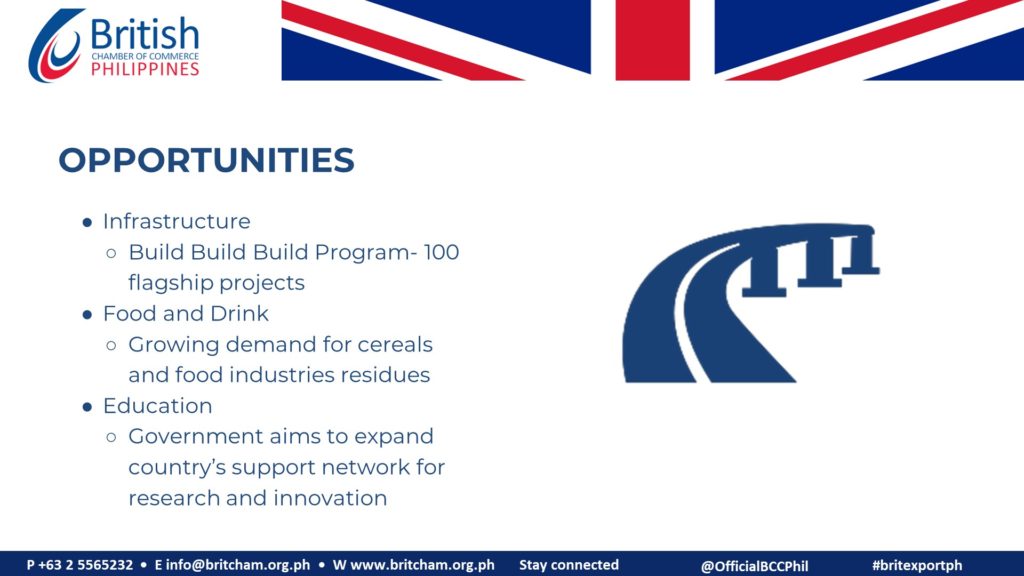 Economic information Courtesy of the Philippines Embassy, London
Graphic Courtesy of the British Chamber of Commerce, Manila