It is great news that the EU airban on national flag carrier Philippines Airlines has been lifted. The ban remains in place on other Philippines carriers.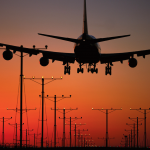 The Civil Aviation Authority of the Philippines (CAAP) and the EU Delegation hosted a joint press conference on 10 July 2013 in Manila to announce the partial lifting of the EU airban, which has been in place since March 2010.   The restrictions have only been lifted for the national flag carrier, Philippine Airlines (PAL); they remain in place for all other Philippines airline carriers. 
The ban was put in place because of significant safety concerns identified during an EU aviation audit in 2009.   The CAAP, with French technical assistance, has been working hard over the last year or so to meet EU standards.  Despite these efforts, only PAL was able to achieve the required standards.  It was hoped that Cebu Pacific, the only other airline likely to fly to Europe, might also be removed from the ban.  But a serious safety incident during the most recent EU aviation audit last month showed that they still have more work to do.
During the press conference, Ramon Ang, President and COO of PAL, announced that PAL plan to start flights to London, Paris, Rome and Amsterdam by September or October.  Media coverage suggests that Frankfurt and Madrid are also in the mix.  PAL are reportedly in advanced talks with Gatwick Airport.    
The Statement in full on the lifting of the EU ban on PAL by Ramon S. Ang, president and Chief Operating Officer of Philippine Airlines (PAL) is as follows:
"The lifting by the European Unionof the ban on Philippine Airlines (PAL) to fly to Eorope is another testimony to PAL's reputation as a safe airline.
Credit goes to the Philippine Government for all it's effort and hard work in successfully addressing this significant concern hounding our aviation industry for years.
This welcome development also signals the westward expansion of our international route network as we prepare for the much awaited return of Pal to such popular European destinations as London, Paris, Frankfurt, Amsterdam, Rome and madrid.
When we fly back to Europe after an ansence of 15 years, we can boast of a newer fleet of aircraft and top quality customer service.
More than providing Filipinos living and working in Europe with the most direct link to Manila, we hope to bring the best of the Philippines to Europe and the best of Europe to the Philippines."
Ramon S. Ang
President and Chief Operating Officer
Philippine Airlines (PAL)