We are pleased to publicise an upcoming Trade and Investment Mission to Davao City organised by the British Chamber of Commerce of the Philippines (BCCP).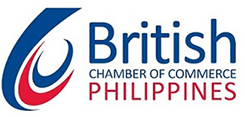 Once again, the BCCP would like to invite you and your networks to a Trade and Investment Mission to Davao City on 30/31 March 2017.
Details of the mission can be found on this link:- 

Davao City Mission 2017
​To register, please visit the following:  https://www.surveymonkey.com/r/MindanaoTradeMission
​For ​enquiries, please contact Rona Diaz at BCCP at rdiaz@britcham.org.ph or call +63 2 556 5232 ext. 301.
​
For sponsorship opportunities, please contact Keila Esquivel at ​kesquivel@britcham.org.ph
Best regards,
BCCP – Overseas Business Network
UPDATE:

We will accept registrants until 21 March, 2017, 5:00pm PHT.