Finding the Philippines guide books – the best – is a must now that the travel industry has discovered the delights of the Philippines. For a long while the Philippines has been one of the best kept secrets to those in the know. Fantastic people, great cities, beautiful scenery and beaches – it has it all. But how do you research a visit to the Philippines to get the best out of your time there? The best Philippines Guide Books, of course.
We have selected two guide books out of the not so many that are available for the Philippines. Whatever your reason for going there, either of these books are widely available and comprehensively cover the country from all angles.  You can easily buy them from Amazon here.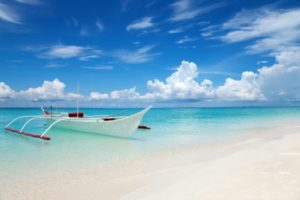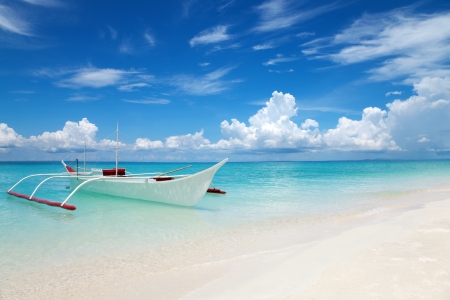 There is a massive amount of information available for travel planning these days. So we suggest first considering what your specific needs are before jumping into your research and planning. Start with a few general questions:
• Are you interested mostly in weather information, and information on health issues, visas, hotels, restaurants and shopping opportunities?
• Do you need historical and cultural background information for your travel?
• Perhaps you are looking for detailed guides to museums, art, and architecture?
• Looking for the best resorts and beaches?
• Or, do you simply need a general overview of the country you are about to visit?
Some guidebooks are good for planning your trip but not necessarily for carrying around because of their weight.
The two we would recommend are Lonely Planet and The Rough Guides.
Lonely Planet Guides
They not only offer the best guidebooks, but they literally "cover the planet". Ask any travellers to southeast Asia and they'll tell you that Lonely Planet is their bible. Lonely Planet guides are packed with information, they're compact and easy to carry, and they are updated regularly. Be sure you get the most current edition, though, if possible. You can also access the many of the Lonely Planet Guides' e-book version through Amazon Prime. With a Kindle version you can download any number of these guides and have them handy on the road.
Lonely Planet guides cover general history and give good detail about the places to visit. The 'Getting There and Away' sections are always good for the border crossings. Plenty of simple maps to give you an idea of where you are, and of course they always hunt out the cheapo cafes with the best mango drinks.
Use the prices as a reference point only, as some of the guides can be a few years old, and a lot can change overnight. Some Lonely Planet recommendations might even have closed down.
Some people consider they may have lost a little of their buzz but Lonely Planet are still concise and informative even if they are no way near as up-to-date as you would like. They've also recently updated their Philippines editions. Whatever you say about Lonely Planet you cannot deny that they are still the number one choice for many casual travellers thanks to their range of titles, easy-to-understand info and details of all the best spots for backpackers to hang out.
Rough Guides
Rough Guides were started by Mark Ellingham in 1981. While traveling in Greece he met Martin Dunford, who was in Greece teaching English at the time, and on their return to the UK Mark, Martin and a small group of writers created their own guidebook series that aimed to combine a journalistic approach to description with a practical approach to travellers' needs. The series was initially aimed at low-budget backpackers but have since evolved to recommend off-the-beaten path suggestions for travellers on all budgets.
Rough Guides may be not so good on the map score, but I found the music section and other cultural snippets more worthwhile than some of the opinionated comments in Lonely Planet.
They've earnt their reputation as backpacker's choice thanks to their focus on budget selections. Rough Guides also offer maps and phrase books in addition to their guidebooks.
&nbs