Philippine Airlines has announced the launch of direct flights between London & Manila beginning on November 4th 2013.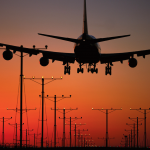 The announcement was made during a recent visit to the Philippines by Lord Green, Minister for Trade and Investment, at a reception in Manila.  Ramon Ang, President of the San Miguel Corporation conglomerate and of Philippine Airlines (PAL), publicly thanked the British Government for its efforts in facilitating this resumption of direct flights. It was also announced that PAL is purchasing approximately 50 Airbus planes, about half with Rolls Royce engines; another major UK contract win.
The resumption of direct flights from London to Manila will be welcomed by many people, not least of which will be the Filipino community working and living in the UK. For a long time, travel between Manila nd London required changing flights at a hub in Europe, the middle East or in Asia. Direct flights will cut several hours off the journey time. A most welcome saving. The PBBC welcomes the new Philippine Airlines flights providing direct flights for business people working between London and Manila.
In London, flights will be arriving and departing at Heathrow London's main airport. There will initially be 5 flights per week. The current timetable is shown below.
Manila to London Heathrow

No.

Days

Depart

Arrive

PR 720

Monday

08:05

14:00

PR 720

Thursday,Sunday

08:20

14:15

PR 720

Wednesday,Saturday

08:30

14:25
London Heathrow to Manila

No.
Days
Depart
Arrive
PR 721
Monday
16:15
12:50 +1
PR 721
Wednesday,Thursday,Saturday
17:15
13:50 +1
PR 721
Sunday
19:05
15:40 +1