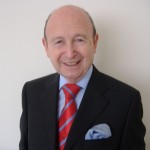 Manny Silverman has spent his entire career in the retail sector of the fashion/clothing industry, and has considerable experience at a senior level in most aspects of the business. Having joined Moss Bros as an apprentice in 1946 he went on to hold a number of senior positions in the group, becoming Chief Executive from 1980 to 1987. He subsequently he became a shareholder and Executive Chairman of Norman Hartnell Ltd, the Royal Couturiers to H M The Queen and H M The Queen Mother, and in 1992 formed his own retail consultancy/advisory practise, Silverman Associates. 
The practise has built a diverse client list within a number of sectors with large and small organisations and retailers from both the public and private sector including, Scottish Enterprise, the Welsh Development Agency, EXPROM-Polish Chamber of Commerce, UN Miller Freeman plc, Panther Group plc, the Victoria &Albert Museum, the National Maritime Museum, Hardy Amies plc, Greenwoods Ltd and of others including a number of members of the British Shops and Stores Association and is a former member of the British Fashion Council. 
He is also a member of the Academy of Experts and has acted as an Expert Witness since 1995, producing reports and giving evidence in court on a broad range of issues relating to the retail/fashion and accessory sectors, including retailing, manufacturing, retail property, branding, licensing, design/copyright infringement and counterfeiting and has appeared in a number of High Court actions. 
He became involved with the Philippines following their Government's Retail Liberalisation Act when chaired the "Quality Britain" retail conference on behalf of British Trade International and is a member and co-chair of Retail/Consumer Goods Sector Group of the Philippines, Singapore and Indonesian British Business Councils and been a keynote speaker at both the Philippine Retailers Association ASEAN National Retailers and the ASEAN Region/Singapore Retailers Association Conferences. 
Outside the industry, he is a Freeman of the City of London and a Past Master of the Worshipful Company of Glovers of London.